I am a Leo. I totally connect with it. I've always loved cats, the color yellow, and the warmth of the sun on my face. And a big fluffy mane.I'm super-creative, super sensitive, I love being the center of attention. The biggest compliment you could give me is to appreciate something I've made or laugh at something funny I've said. It makes me happy to make others happy. And recognition. Just say,
Hey, Heidi, you did a great job.
In other words: I do it for the applause.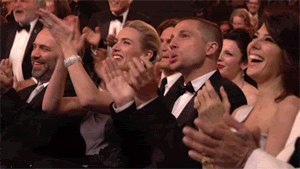 The biggest insult you could give me is to assume that I can't do something. In which case I will most likely treat it as a challenge to prove you wrong.I also have a cat named Leo.
In this, my birthday month, a lot of changes have been taking place. First of all, I left my job as a magazine merchandiser. I have to say, it has been a great job for me the past three and a half years. The hours were flexible & the pay decent. I will miss the people at my two stores, the employees as well as the customers. Even though I worked for an outside vendor, the people at the store always made me feel I was part of the team. I absolutely LOVED making sure all of the magazines looked JUST SO: perfectly spaced, stacked evenly, and easy for the customer to browse, and appealing to buy. It helps to be crazy-detail-oriented and slightly OCD when making a magazine rack look so AWESOME.
But my greatest pleasure of the job was helping a customer finding something to read. I love selling books.
My biggest frustration with my job is that I had absolutely no control over what books we stocked. They came pre-ordered, shipped in cardboard boxes every week. Most were your big-name sellers: James Patterson, Nora Roberts and the like. We did get a few literary treasures, and I did my best to help guide people to new and noteworthy authors, and try new genres (like YA! - see my little YA section in the front there?)But every week, I'd have folks asking for something that we didn't carry. And I'd read Publisher's Weekly, hear about all of these great new titles out there, and on our shelves, in pre-plan-o-grammed slots, stood the same sorry old titles, month after month, collecting dust. Why? Is it someone meeting a sales quota? Does Nora Roberts have evil geniuses hitting the "buy" button at distributing warehouses? Who knows. All I know is, in the great scheme of things, I was simply the schlub unpacking the box in the backroom, and getting merchandise out to the sales floor. And then I'd walk into Barnes & Noble or even (shudder) Costco, and see the titles that PW wrote about that week. I mean, even the book page in People magazine had better titles than we had a t the store. Ugh.Once I had a customer ask me:
Are you the book BUYER?
I wish.Besides my frustration at my limited amount of input, I began to have physical problems. Today, in fact, I am going in for an MRI so the doctor can see a nice pretty picture of the disk in my neck that has bulged out enough to pinch a nerve, causing numbness and tingling through my arm to my fingertips, and a baseball-sized knot in my shoulder. Ouch.Thanks, in part, to:
This is how magazines come shipped to the store. Each of those bundles* weighs approximately 25 lbs. They get delivered in these red plastic totes, and each tote weighs 40-50 lbs each. A typical delivery at my biggest store averaged 25-30 totes. I figured on a good day, unpacking new magazines, lifting and stacking the totes, and carrying stacks and stacks of magazines to the checkouts and the main aisle and then packing up all of the old magazines, for about 6+ hours, I would move about 1,500 lbs of merchandise in a day.
So, while it is a very good workout, it's also a little hard on the ol' bod. And when my company announced that they were no longer going to have the accounts of the stores I serviced, I figured the timing was just as well. So I decided to move on. But I am very grateful for the experience. I learned so much in the past three years—not only about work, but about people, and a lot about myself.I do have a couple of ideas in mind about where I want my future to go, career-wise, but for the immediate future, I'm going to concentrate on some yoga & physical therapy, get back to nesting, being a mom, playing with my horses and writing a lot. (Insert happy face here)
Which brings me to the last thing I wanted to share with you: pictures of our latest outing. You may recognize one of our favorite get-away spots in the mountains.
✢✢✢
*BTW: Shame on Oprah. For some reason, her magazines are some of the heaviest. I like Oprah, I think she does some really great stuff. But for someone who preaches how to make everything better all the time, she should really be printing her magazine on recycled paper. REAL SIMPLE is printed on recycled paper, AND they don't use that heavy-duty plastic wrapping either, and they are the lightest weight magazine I have stocked. THANK YOU, REAL SIMPLE! Rachael Ray also prints on recycled paper. Oprah, your magazine needs to get in shape.
✢✢✢
P.S. In brief: In recognition of one of the true pioneers of the feminist movement, and the founder of Cosmopolitan magazine, Helen Gurley Brown, who passed away this week at the age of 90.Here's a piece from NPR.